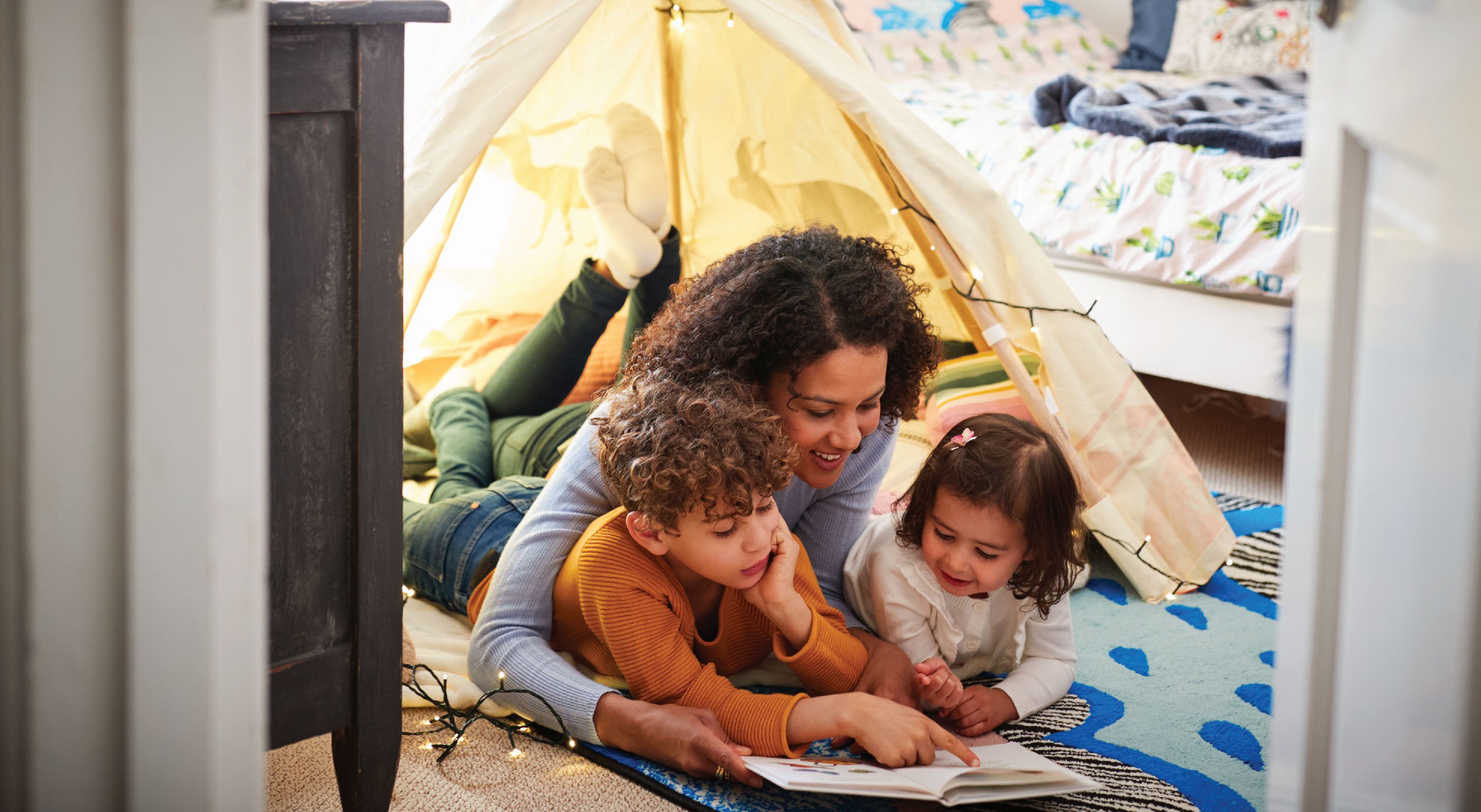 Healthy homes are happy homes.
When it comes to home, what matters most is on the inside. Not just in the moments shared, but in the quality of time spent together. That's why Woodside Homes is passionate about creating homes that are a foundation for the health of your family. And not just physical health. Our homes are good for your emotional health. Your financial health. And your overall wellbeing. They are even better for the health of our environment. Woodside Homes delivers living well solutions that make all the difference in your world, and ours. Because we understand that the healthiest of homes make for the happiest of homes.
Happiness begins at the

front door.
Woodside Homes is redefining what it means to feel at ease, at home. As soon as you enter a Woodside Home you can truly sense the difference… it feels different, and it feels right. Delight in all the ways our homes are a healthier option for you and your happy family.

Hover over the different elements in the image below to learn all the ways your home can make your life even better.
Our partners and certifications
We are only as good as what goes into our homes. Our certifications speak to all the ways Woodside Homes are both healthy and happy.
Click on a certification logo below for more info.


U.S. Green Building Council
Granted by the U.S. Green Building Council, this certification is recognized globally as a symbol of sustainability achievement and leadership as well as proficiency in today's sustainable design, construction, and operations standards.
Zero Energy Ready Homes
Zero energy homes by Woodside Homes are certified by the U.S. Department of Energy (DOE) to be at least 40 to 50% more energy efficient than a typical new home.
ENERGY STAR
Woodside Homes' ENERGY STAR-certified homes save energy, save money, and help protect the environment by generating fewer greenhouse gas emissions.
EPA Indoor airPLUS
Woodside Homes is indoor airPLUS certified by the U.S. Environmental Protection Agency for using construction practices and products that minimize exposure to airborne pollutants and contaminants.
WaterSense Certification
Each Woodside Home that carries the U.S. Environmental Protection Agency's WaterSense Certification reduces water use by at least 20%, lowering costs while simultaneously protecting the environment.
Test your healthy homes knowledge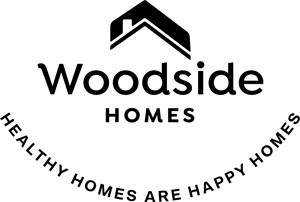 Woodside Homes Healthy Homes features are subject to availability for new home purchases based on region, community, and specific plans and may not be available for every home. Such features may also be changed for comparable or newly improved replacements or additions. All estimates and claims related to energy savings/performance are based on research by third-party suppliers, rating services, utility companies, and/or certified auditors as of the date this brochure was first published. Actual energy savings/performance of any particular home or its features may vary widely, depending in part on location, occupant behavior, and changes in energy provider rates and programs.
The products, features, and certifications described and depicted in this brochure are not an endorsement of the same. Woodside believes the information in this brochure to be accurate as of the date this brochure was first published but neither its accuracy nor completeness is guaranteed. Additional information may be found at https://www.woodsidehomes.com/legal-notices-and-disclaimers. Prospective purchasers are advised to gather additional information and consult experts as they deem necessary to satisfy themselves as to the issues raised in this brochure.
Woodside Homes reserves the right to change floor plans, features, elevations, prices, materials and specifications without notice. Optional features may be predetermined and included at additional cost to the purchaser and are subject to construction cut-off dates. Persons pictured do not reflect racial or other demographic preferences. This advertisement is for illustration purposes only and is not part of a legally binding contract. Please see a Woodside Homes Sales Professional for full details. If you are working with a REALTOR or real estate agent, they must accompany and register you on your first visit. © January 2023 Woodside Homes